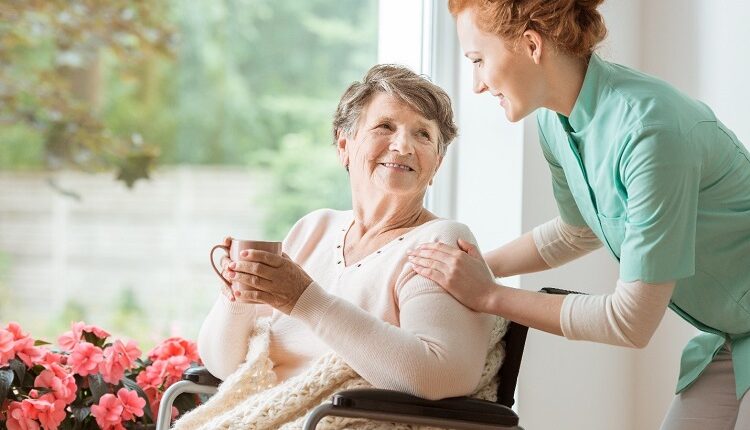 The Difference Between Registered and Unregistered NDIS Providers
The National Disability Insurance Scheme (NDIS) aims to provide persons with significant disabilities, their families, and carers with essential support and financing. All NDIS participants have a personal plan that includes their objectives, the help they need, and the funds they have received.
There are two types of NDIS providers: registered and unregistered. Registered NDIS providers have been licensed by the National Disability Insurance Agency (NDIA) to deliver services to NDIS participants based on specified quality, experience, credentials, or competence requirements. Unregistered NDIS providers, on the other hand, are optional but may fulfil these requirements.
Continue reading if you want to know the difference between a registered and unregistered provider and what NDIS providers are.
What Exactly Is an NDIS Service Provider?
NDIS Registered providers may be individuals, businesses, sole proprietorships, or nonprofit organizations. The NDIS only accepts providers who have registered with the NDIS and met specific government requirements.
If your NDIS funding is administered by the National Disability Insurance Agency (NDIA), you may only get assistance from NDIS-certified providers.
However, you may engage with unregistered support providers if you self-manage or have a Plan Manager who controls your payments.
Finding Your NDIS Providers
There is an online platform that connects persons with disabilities to independent support workers who can offer a variety of services.
This platform is not like other standard NDIS support worker suppliers. Since it is just an online platform, you may browse more than 9,000 profiles, each of which includes a picture and information about the worker's experience, credentials, language spoken, cultural background, availability, and personality type.
Another advantage of using an online platform is that you get to select who helps you. Instead of an organisation providing you with pre-selected personnel, you get to discover people with whom you match.
What's the Difference Between Registered and Unregistered NDIS Providers?
An essential thing to understand is that registered' and 'unregistered' do not indicate a service provider's professionalism or the quality of the help you should get.
The NDIS Quality and Safeguards Commission requires registered providers to satisfy the NDIS Practise Standards. Registered and unregistered providers must follow the NDIS Code of Conduct.
Only some persons who assist NDIS participants must register with the NDIS Commission. Moreover, these people can only help Plan Managed and Self Managed NDIS users. Registration may reassure NDIS participants that the NDIS provider's services and support satisfy the level of quality and safety specified in the NDIS Practise Standards.
The NDIS Commission aims to regulate NDIS providers, offer national uniformity, promote security and excellent services, resolve difficulties, and find areas for growth.
Most independent assistance providers providing their services on top must be registered with the NDIS Commission. However, all independent assistance workers on the platform have undergone police and background checks and are protected by a full suite of insurance. Independent support workers must follow the NDIS Code of Conduct. Numerous individuals undergo NDIS worker screening. You may also request that an independent support worker screen NDIS workers and connect their registration to a platform.
Get the Help You Need and Deserve With the NDIS
There will never be a better moment than right now for you to submit your application for the NDIS. Even though the approval process might take some time, the sooner you turn in your application and begin the process, the sooner a decision will be made on whether or not you are eligible.
You may still be able to obtain the assistance you need before the funding you've applied for is processed, but you will be liable for the costs.
Even if your application for the NDIS has not yet been approved, you can establish a relationship and a routine with your new support workers. Remember that you may need to acquire more employees to satisfy all of your expectations. You may employ additional services to help you socialise and achieve your goals. These services include mobility assistance, personal grooming assistance, and transportation to medical appointments.
Considerations Before Registering
While being a registered provider is typically advised, the choice to register ultimately depends on your organisation's size, objectives, and the services you offer.
While registered status has several advantages, audits, licensing, and registration may be costly to obtain and maintain. Owner-operated firms or new providers may need more financial resources or time to submit documents and fulfil the NDIA's demanding standards. You may also remain local and retain ties with pre-existing community members rather than expanding your firm.
On the other hand, providers that offer specific services must be registered. These types of assistance include:
Improved living arrangements
Improved life choices
Coordination of supports
Improved relationships
In Summary
Remember that you will never be bound by a contract with a service provider that you despise, even if you want to do so. If you want to switch NDIS providers, you are required to follow a certain set of requirements. Carefully approach the process to increase your chances of picking the right service providers.