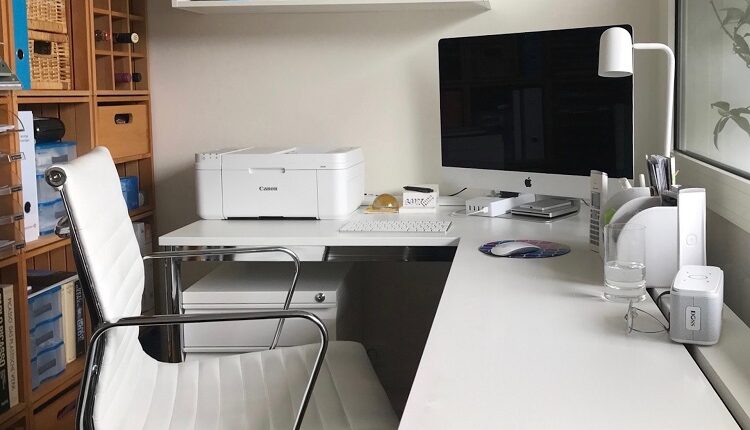 New Age Wireless Printing Solution for Home Users
Web-based wireless printing is perhaps the most impressive technology the printing industry has to offer today. In just a few simple steps, it's now possible to print documents using your smart phone or tablet. As technology continues to grow and evolve with every passing day, the use and functionality of smart phones and tablets has also seen a dynamic improvement. They are a constant companion to every individual in today's world, changing the way we work and live.
With this new web-based printing technology, you can print wirelessly from any device that's connected to the internet. This means you can easily print files using your tablet, smartphone, or laptop through your email account from anywhere, anytime. It's like a fully featured home based printing solution enabled for the latest generation of web connected mobile devices. If you are self-employed and frequently require printouts of specific documents or important files, but hate the ruckus of conventional printing methods, then web-based wireless printing is just the solution for you.
Printing from your smartphone or tablet doesn't have to be difficult as long as you know how to get connected with this technology. All you need is web-based printing software installed on your home computer that's connected to a printer. With the installation of this software, your printer is now converted into an email-capable device. Thanks to the technology, you can directly print from iPad, iPhone, or Android phones without even using your PC.
The large-scale popularity of iPhone, Blackberry, and Android based smartphones have made this possible.
As more and more people convert to high-end smartphones, there is an increasing demand for printing convenience using these devices. This growing desire can be attributed to the proliferation and enhanced capabilities of web-based apps and related software that made wireless printing possible. Currently, there are various Android printing apps that enable on-the-go printing if you're an Android user. Other users needn't worry; these apps are available for iPhone, iPad, and Blackberry phones, as well.
How does it work?
A unique email address specifically created for your printer will facilitate email printing from your device.
Simply email the documents to your printer's unique email address to print from an iPhone, Smartphone, or tablet.
Documents are then processed and collected by the software on your home computer, which sends a command to your printer.
Your documents are then printed!
What are the Benefits?
Flexible and easy to use
Convenient and secure
Ability to print from any smartphone, tablet, or laptop
Print from any location to your home printer
Share your printer's email address to give others access to your printer
For users who are looking for a hassle free printing solution, web-based printing is the perfect solution for you. This technology has undeniably made printing a simple, quick task in this fast-paced online age. It also makes your printer available to family and friends with a shareable email address. It's a truly flexible printing solution that's quick and convenient. It might be a niche printing solution today, but with time, this technology is only going to get better and faster.