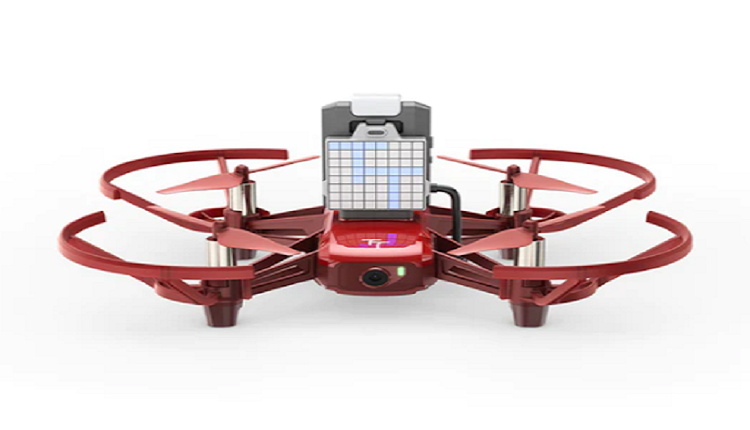 Educational Suppliers Australia: Enhance Learning with Cubetto, Edison Robot, Tello Drone, Bee-Bot, and DFRobot
In today's rapidly evolving world, education has become more than just acquiring knowledge; it's about nurturing critical thinking, problem-solving skills, and creativity. As a result, educators are increasingly turning to innovative tools and resources to enhance the learning experience.
In Australia, a wide range of educational suppliers offer cutting-edge products that engage students and promote interactive learning. This article explores some prominent educational suppliers in Australia, focusing on popular tools such as Cubetto, Edison Robot, Tello Drone, Bee-Bot, and DF Robot.
Education Suppliers Australia That You Can Choose From
Cubetto: Paving the Way for Early Coding Skills
With the help of the teaching tool Cubetto, young children may learn about coding and programming in a fun and practical way. Cubetto is a friendly wooden robot created by Primo Toys that teaches kids three and older the fundamentals of coding through interactive play. Children can guide Cubetto through a variety of adventures by placing vibrant coding blocks on a control board, developing their capacity for logical thought and problem-solving. Cubetto kits, which come with the robot Cubetto, code blocks, maps, and activity books, are made available by educational vendors in Australia, allowing teachers to integrate coding into the teaching of young children.
Edison Robot: Inspiring STEM Learning
An adaptable and reasonably priced robotics platform called Edison Robot was created to encourage kids to pursue STEM (Science, Technology, Engineering, and Mathematics) degrees. By letting students use a visual programming language to program the robot, Microbric's Edison Robot provides an engaging educational experience. Edison Robot offers kids a hands-on way to learn about robotics and coding thanks to its integrated sensors, lights, line tracking, and obstacle recognition. The Edison Robot kits are available through educational vendors in Australia, and they provide teachers with a wide selection of teaching aids, coding challenges, and expansion packs to accommodate various learning levels.
Tello Drone: Taking Learning to New Heights
The Tello Drone is a beginner-level drone that blends technology with education. It was created by Ryze Tech and DJI. With the help of a smartphone app, students can easily manage this compact yet potent drone. It offers a great platform for them to learn about aerial photography, programming, and drone flight dynamics. With features like flight stabilisation, programmable flight paths, and a top-notch camera, the Tello Drone enables students to take breathtaking pictures and films from unusual angles. Tello Drone kits with extensive instructional resources are available from educational vendors in Australia, making it simpler for teachers to incorporate drone technology into their curricula.
Bee-Bot: Enhancing Early Years Learning
The programmable floor robot Bee-Bot is intended for use in early childhood education. Bee-Bot captivates young learners with its vibrant colours and amiable appearance and inspires them to enhance their problem-solving abilities, spatial awareness, and logical reasoning. Children may instruct Bee-Bot to follow directions, follow patterns, and do a variety of activities by programming the robot's back with directional buttons. Bee-Bot kits, which come with mats, activity cards, and lesson plans, are available through educational providers in Australia, allowing teachers to include pupils in engaging hands-on activities while fostering their computational thinking abilities.
DF Robot: Fueling Creativity and Innovation
For makers, students, and educators, DF Robot is an educational supplier that provides a variety of electronic parts and kits. DF Robot offers the tools and resources required to unleash creativity and encourage hands-on learning in the domains of electronics, coding, and robotics, ranging from sensors and microcontrollers to robotics kits and DIY projects. Students and teachers may explore the world of electronics and let their imaginations run wild with the help of DFRobot materials, whether they're building a robot, creating an interactive project, or playing with sensors.
Learning Strategies Used for Education Suppliers Australia
Different learning tactics are used by educational suppliers in Australia to support teachers and improve the educational experience for students. These tactics place a strong emphasis on encouraging critical thinking, active learning, engagement, and problem-solving abilities. Here are a few typical learning techniques employed by Australian educational vendors:
1. Hands-on Learning
Many educational vendors place a strong emphasis on experiential learning by giving students the tools and materials they need to interact with the material. Through practical exercises, experiments, and projects, hands-on learning enables students to investigate ideas, leading to deeper comprehension and memory of the material.
2. Project-Based Learning
Project-based learning materials from educational vendors are frequently available, and they encourage interdisciplinary and collaborative learning. With the help of these materials, teachers may provide students with real-world problems to solve while also inspiring teamwork, research, problem-solving, and presentation skills. Critical thinking, creativity, and problem-solving abilities are all fostered via project-based learning.
3. Gamification
Gamification strategies are used by educational vendors to increase learning interactivity and engagement. They provide interactive tools, digital platforms, and instructional games that feature competition, incentives, and challenges. Gamification engages pupils, improves their capacity for problem-solving, and makes learning fun.
4. Inquiry-Based Learning
A method of instruction known as inquiry-based learning puts the needs of the students first and fosters individual questioning, research, and topic exploration. To assist inquiry-based learning, educational vendors offer materials like inquiry kits, experiment manuals, and open-ended problem-solving exercises. Curiosity, critical thinking, and self-directed learning are encouraged by this tactic.
5. Technology Integration
Australian educational resource providers use technology and offer materials that incorporate it into the teaching and learning process. They provide kids with access to coding environments, robotics kits, augmented reality tools, and other online tools that help them build their technology literacy and problem-solving abilities. Integration of technology improves student engagement and creativity while preparing them for the digital world.
6. Differentiated Instruction
Educational vendors are aware of the various needs and learning preferences of pupils. They provide materials with varying degrees of complexity, scaffolding, and customisation choices in order to allow differentiated instruction. With the help of this method, educators may respond to the unique requirements and skills of each of their students, promoting inclusive and individualised learning environments.
In Summary
Australian educational vendors are essential to improving the educational opportunities available to kids all throughout the nation. By providing cutting-edge equipment and materials like Cubetto, Edison Robot, Tello Drone, Bee-Bot, and DFRobot, these providers make it possible for teachers to incorporate active learning into their lessons. These resources not only help children develop critical thinking, problem-solving, and creative skills, but also inspire them to investigate careers in STEM subjects like coding and robotics.